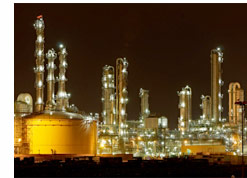 This section focuses on health and the environment. It includes articles, speeches, reports, interviews, book and anthology excerpts, PowerPoint presentations, and presentation transcripts. Topics include air and water pollution, radioactive wastes and substances, food contaminants such as pesticides, and exposure to toxics at work, outdoors, and in homes. The health risks of environmentally unsustainable lifestyle and food choices are also included.
Our own health is dramatically impacted by our stewardship of the environment. Heart disease, cancer, asthma, reproductive health problems, birth defects, lung disease, the spread of infectious diseases, all these and more can be caused or exacerbated by exposure to water and air pollution and toxics. We can reduce our exposure to toxics and pollution by making well informed consumer choices as well as by supporting and participating in toxic cleanup and containment programs, by requiring that pollution prevention measures be included in many economic activities, and by supporting (or demanding) stronger environmental health and safety measures at work.

Conference & Campus Speakers On
Health & Environment Here >>

Are Marine Mammals the New Canaries? Pollution Targets the Immune System. Article by Michael Castleman. In the Baltic Sea during early 1988, more than half of the harbor seals - some 25,000 animals - suddenly died. The die-off, the largest ever recorded for seals, was caused by a virus very similar to the one that causes distemper in dogs. Environmentalists immediately pointed to the cause - industrial wastes. Article >> More about Michael Castleman >>

BUG OFF! Alternatives to DEET Insect Repellents. Article by Michael Castleman. The widely used bug repellent, DEET, has a downside. It may be hazardous to some children. There's no reason to panic, but this summer, you might try one of the growing number of non-DEET alternatives. Since 1961, a handful of medical journal reports have blamed the chemical for confusion, convulsions, brain damage, and even three deaths in children. Article >> More about Michael Castleman >>

Chemicals May Play Role In Rise In Obesity. Article by Elizabeth Grossman. "Too many calories and too little exercise are undeniably the major factors contributing to the obesity epidemic, but several recent animal studies suggest that environmental exposure to widely used chemicals may also help make people fat." Article >>

The Lead Hazard: The More We Learn, The HEAVIER The Problem Looks. Article by Michael Castleman. Not long ago, the threat of lead poisoning seemed far removed from the middle class. Scientists believed that lead, a highly toxic mineral, affected only children so poor that hunger drove them to eat lead-laced paint chips peeling from inner-city tenement walls. But no one is exempt from the lead hazard any longer. Article >> More about Michael Castleman >>

Two Words: Bad Plastic. Article by Elizabeth Grossman. Scientists are concerned that bisphenol A, "a chemical used in baby bottles and CDs, food cans and dental sealants, can disrupt fetal development and even lead to obesity." Article >>
Additional collections of articles on Toxic & Hazardous Materials and Pollution Prevention related issues are available from The EcoIQ Magazine here and here.

Conference & Campus Speakers On
Health & Environment Here >>