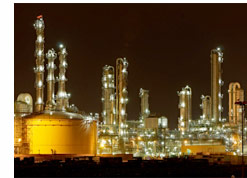 This section focuses on health and the environment. It includes articles, speeches, reports, interviews, book and anthology excerpts, PowerPoint presentations, and presentation transcripts. Topics include air and water pollution, radioactive wastes and substances, food contaminants such as pesticides, and exposure to toxics at work, outdoors, and in homes. The health risks of environmentally unsustainable lifestyle and food choices are also included.
Our own health is dramatically impacted by our stewardship of the environment. Heart disease, cancer, asthma, reproductive health problems, birth defects, lung disease, the spread of infectious diseases, all these and more can be caused or exacerbated by exposure to water and air pollution and toxics. We can reduce our exposure to toxics and pollution by making well informed consumer choices as well as by supporting and participating in toxic cleanup and containment programs, by requiring that pollution prevention measures be included in many economic activities, and by supporting (or demanding) stronger environmental health and safety measures at work.

Conference & Campus Speakers On
Health & Environment Here >>

5+ Basics for Nontoxic Cleaning. Article by Annie Bond. "I once had an editor write an entire magazine article about the cupboard under my kitchen sink because she was so impressed with its simplicity. All it contains are these simple ingredients: Baking soda, vinegar, washing soda, a good soap and detergent, and tea tree oil. I find them the safest and most effective for cleaning… everything." Article >> More about Annie Bond >>

The Architecture of Illness: Millions of Workers Are "Sick of Work". Article by David Steinman. How did the air at EPA headquarters get so bad? It all began, ironically, when the building was designed with the environment in mind. As with many office buildings built in the 1970's, when energy conservation was of great concern, the offices and corridors at Waterside Mall EPA headquarters were virtually closed to outside air sources. Article >> More about David Steinman >>

Are Marine Mammals the New Canaries? Pollution Targets the Immune System. Article by Michael Castleman. In the Baltic Sea during early 1988, more than half of the harbor seals - some 25,000 animals - suddenly died. The die-off, the largest ever recorded for seals, was caused by a virus very similar to the one that causes distemper in dogs. Environmentalists immediately pointed to the cause - industrial wastes. Article >> More about Michael Castleman >>

Are There Flame Retardants In Your Furniture? Interview with Arlene Blum. Flame retardants are notorious for their disastrous human health effects, and though the fight to remove them from consumer products has been well publicized, we still may not be as safe as we think. Environmental scientist Arlene Blum became famous for her work on flame retardants in the 1970's, when she discovered that chemicals being added to children's pajamas were causing hormone disruption, reduced IQ, and even cancer. Interview >> More about Arlene Blum >>

BUG OFF! Alternatives to DEET Insect Repellents. Article by Michael Castleman. The widely used bug repellent, DEET, has a downside. It may be hazardous to some children. There's no reason to panic, but this summer, you might try one of the growing number of non-DEET alternatives. Since 1961, a handful of medical journal reports have blamed the chemical for confusion, convulsions, brain damage, and even three deaths in children. Article >> More about Michael Castleman >>

Chemical Microtechnology Applications. Article from EcoIQ Magazine. Chemical processing systems are undergoing a transformation – and a dramatic reduction in size – that may soon allow groundbreaking applications in biohazardous conditions, fuel-cell-powered automobiles, and waste treatment. Article >>

Chemicals May Play Role In Rise In Obesity. Article by Elizabeth Grossman. "Too many calories and too little exercise are undeniably the major factors contributing to the obesity epidemic, but several recent animal studies suggest that environmental exposure to widely used chemicals may also help make people fat." Article >>

Choosing Healthy Building Materials. Article by Linda Mason Hunter. When specifying healthy building materials, remember to read product labels, ask questions of the manufacturer, and study material safety data sheets (MSDS) to find out exactly what is in a product before you buy it. Don't assume government is protecting you from harmful products. Article >> More about Linda Mason Hunter >>

Climate Control Would Save Millions Of Lives. Article from EcoIQ Magazine. Based on findings published in The Lancet – the world's oldest medical journal – the Working Group on Public Health and Fossil-Fuel Combustion predicts that hundreds of thousands of lives could be saved if climate control policies were adopted worldwide. Article >>

The Dangers of Parabens. Article by David Steinman. Leave-on products, such as facial makeup and skin lotions, are of greatest concern because of the long exposure time and opportunity for migration via the skin into the bloodstream. The estrogenic effects of certain synthetic chemicals, such as the parabens, and their subsequent effects on the endocrine system of humans and wildlife, is of growing concern. Article >> More about David Steinman >>

Development Of Brownfields A Success. Speech excerpt by Carol M. Browner. "What you are doing for brownfields – bringing business and communities together from the very start – proves one of the basic tenets of all our efforts: through partnership we can protect both people and prosperity, our health and our economy." Speech Excerpt >>

EHS Organizational Quality: A DuPont Case Study. Article by Richard MacLean. Major environmental, health, and safety (EHS) organizational restructurings have been, for the most part, managed by default – that is, driven by broader business reorganizations and financial considerations, rather than by self-initiated efforts by EHS senior managers. Article >> More about Richard MacLean >>

Ending the Love Affair with the Automobile. Interview with Katie Alvord. "Cars damage our health and the planet in so many ways, and I wanted to do my part to stop the bleeding," Alvord explains. "This started with a personal lifestyle change… I lived in a rural area… but even under those conditions, I found it easier than I'd expected to cut back on driving… I wanted others to know how fun and beneficial car-free travel could be, in contrast to the damage driving causes." Article >> More about Katie Alvord >>

Greening Your Child's Bedroom Or Baby Nursery. Article by Linda Mason Hunter. Whether getting a precious infant's nursery organized or redoing your child's bedroom, following a few green tips can help keep your kids healthy and happy in the long run. Try not to be put off by a bit of extra cost. When done well, green home improvements more than pay for themselves in peace of mind. Article >> More about Linda Mason Hunter >>

How to Make a Non-Toxic Cleaning Kit. Article by Annie Bond. Most modern synthetic cleaning products are based on age-old formulas using natural ingredients that were passed down through the generations because the chemistry was right. Going back to the original naturally derived ingredients is a way to make cleaning products that work, don't pollute, and save you money. Article >> More about Annie Bond >>

Igniting The Debate On Flame Retardants. Interview with Arlene Blum. A biophysical chemist, author and mountaineer, Blum is the founder and executive director of the Green Science Policy Institute. The Institute works with scientists, government, industry, and non-profits to facilitate more informed decision-making about flame retardants and other chemicals used in consumer and building products. Interview >> More about Arlene Blum >>

The Lead Hazard: The More We Learn, The HEAVIER The Problem Looks. Article by Michael Castleman. Not long ago, the threat of lead poisoning seemed far removed from the middle class. Scientists believed that lead, a highly toxic mineral, affected only children so poor that hunger drove them to eat lead-laced paint chips peeling from inner-city tenement walls. But no one is exempt from the lead hazard any longer. Article >> More about Michael Castleman >>

Leading Successful Environmental, Health, And Safety Organizations: Ten Recommendations For EHS Executives. Article by Richard MacLean, Dorothy Bowers & William Sugar. This paper provides practical guidance to EHS managers faced with the real world challenges of getting things done in organizations. The authors of this paper are among the first generation of managers to have dealt with CEO's, officers, and boards of directors to create and implement cutting edge corporate environmental programs. Article >> More about Richard MacLean >>

The State Of The Global Electronics Industry. Interview with Ted Smith. Founder of the Silicon Valley Toxics Coalition, Smith discusses a book he co-edited entitled Challenging the Chip: Labor Rights and Environmental Justice in the Global Electronics Industry. "We realized," he explains, "that we had important stories to bring to the attention of the general public, policymakers, communities, workers, and others around the world. Many of the communities most affected by negative high-tech impacts have been at the forefront of creating solutions." Interview >> More about Ted Smith >>

Too Much Bad Beef. Interview with Denis Hayes. Speaking with the award-winning social and environmental journal Green American, Hayes describes how conventional beef impacts our health, ruins our environment, and exacerbates the climate crisis more than any other type of meat. He explains why we need to eat less feedlot beef – and how to get there. Interview >> More about Denis Hayes >>

Toxic Chemical Laws Are Not Protecting Human Health. Article by Arlene Blum. Most people assume a chemical in their clothes, cosmetics or couch has been thoroughly tested for safety. Unfortunately, such testing is often nowhere near as rigorous as needed. Article >> More about Arlene Blum >>

A Unique Home With A Unique Story. By Katherine Thornberry. The eclectic mix of homes that characterizes the Los Altos, California Loyola Corners neighborhood now boasts another unconventional home, but one with quite a unique story. Amid the modest cottages that date to the area's early orchard days, the ranch-style homes of the 1950s and 60s, and today's million dollar executive homes, stands a home constructed of all-metal framing and roofing and environmentally-sensitive building materials. Article >>
Additional collections of articles on Toxic & Hazardous Materials and Pollution Prevention related issues are available from The EcoIQ Magazine here and here.

Conference & Campus Speakers On
Health & Environment Here >>