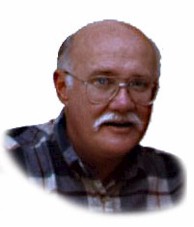 President | Advisors | Credits
Articles & Speeches
ennis Church is the founder and president of EcoIQ. He has been consulting for local government agencies, senior local government officials, non-profit organizations, and educational institutions for twenty years. During that time, he has successfully completed more than one hundred contract assignments -- focusing on many aspects of environmental and natural resource management -- for some twenty-five agencies, organizations, or individual officials. He has been a pioneer in the emerging field of building sustainable communities. He led in establishing the concept with his study "Toward A Sustainable City" completed for San Jose in 1980.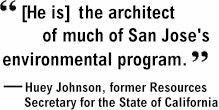 Church became the founding director of San Jose's Energy Office in 1981, served as a consultant to both the Office of Environmental Management and to San Jose City Council member Shirley Lewis during the 1980's, and was the Manager of the Policy and Planning Division of the Environmental Services Department in 1993 and 1994. Huey Johnson, former Resources Secretary for the State of California and author of Green Plans: Greenprint for Sustainability, describes him as "the architect of much of San Jose's environmental program."
His projects have focused on energy conservation and renewable energy production, water conservation, solid and liquid waste recycling, stormwater pollution, pollution prevention, land use and transportation planning, mass transit and other transportation alternatives, urban forestry, open space preservation, and infrastructure protection.

He conceived and founded Earth Day 1990's major urban initiative, The Global Cities Project. The Global Cities Project enrolled more than 100 US cities -- including New York, Chicago, and Los Angeles -- as members. In this role, he co-authored the feature article Building Sustainable Communities published in Nation's Cities Weekly, the newspaper of the National League of Cities.

John Hart, author of the book Saving Cities, Saving Money, credits Church with "insights available from no other source." Read a chapter from Saving Cities, Saving Money that describes his role in establishing San Jose's environmental programs.
Send an e-mail message to Dennis Church.
President | Advisors | Credits
Articles & Speeches
Comprehensive Site Home | EcoIQ Magazine | EcoGateway
About EcoIQ.com | Navigating EcoIQ.com | Cont@ct Us
EcoSpeakers.com | EcoSpeakers Bookstore | EcoIQTV
© Copyright 1997-2018 EcoIQ