The Hunger Site. Through it, food is donated to the hungry every time a visitor clicks to a page containing sponsors' ads.

A new site from The Nature Conservancy and GreaterGood.com uses this same model to preserve tropical rainforests. The Rainforest Site opens by explaining that "almost two acres of tropical rainforest disappear every second." The visitor is then invited to click to "Donate Land Free." Clicking on this button takes a visitor to the sponsors page, and for each visit to this page each sponsor pays to preserve 2.4 square feet of rainforest. As of this writing, the new site had already

preserved more than 1000 acres of rainforest.
The site allows an individual visitor to click to donate once per day. If you click on the "Donate Land Free" button every day for a year, the result will be more than 5,000 square feet of rainforest preserved. So bookmark this site (or make it your home page) and visit daily. Even better, become a sponsor. Visit The Rainforest Site now.
---
A key resource available through the site is a GoingSOLAR Model Education Kit. It includes materials for conducting community solar energy education and outreach -- fact sheets, brochures, photos, radio PSAs, posters, and videos.
To find out more, visit GoingSolar at http://www.goingsolar.org.
---
Urban Waterways Restoration Video
Urban Stream Restoration is a one hour video tour of six urban stream restoration sites led by Ann Riley, a nationally known stream restoration professional and executive director of the Waterways

Restoration Institute. It includes solid practical information about how the projects were funded and organized as well as the history and principles of restoration.
The video includes useful guidelines on recreating stream shapes and meanders, creek daylighting, soil bioengineering, and ecological flood control projects.
This information makes the video useful to engineers, landscape architects, biologists, water managers, community groups and decision makers - anyone interested in ecological urban stream and neighborhood restoration.
To order Urban Stream Restoration, visit http://www.urbanstreamrestoration.com.
---
"Distributed Energy" Task Force News

The weekly newsletter Distributed Energy Resources (DER) is now available online. It is produced by DOE's Energy Efficiency and Renewable Energy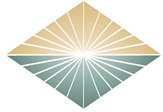 Network as part of the work of the DER Task Force. The Task Force, established earlier this year, is working to enhance the effectiveness of DER research, development, demonstration, education, and implementation activities. It is promoting uniform grid interconnection standards, streamlined environmental siting and permitting, and equitable utility policies to open competitive markets.

Distributed energy is usually produced at or near the end user, and often involves partnering with industry to apply a wide array of technologies. Many of the distributed energy technologies are cleaner and more reliable than conventional centralized production, and as such reduce pollution and greenhouse gas emissions, enhance electric grid operations, boost local economic development, and increase energy and economic efficiency.

To access the newsletter, visit http://www.eren.doe.gov/der.
---
Water Pollution Slide Show Online

NEMO, the University of Connecticut Cooperative Extension System's nonpoint education project for municipal officials, has developed an 80-slide PowerPoint slide show about nonpoint water pollution.

It can be previewed here. A password must be requested via e-mail to download the full PowerPoint presentation file.
---
Sustainable Planning Tools Available

Many companies have designed programs that assist both "citizen planners" and professionals in formulating sound community development plans -- plans that are both economically feasible and socially acceptable. A four-part article by Cynthia Pollock Shea gleans the best from a three-day workshop which provided an overview of such decision support tools -- their practical uses, examples of successful applications in specific planning projects, and future expectations.

To review this article and its many linked tools and resources, click here.
---
From Policy to Reality: Model Ordinances for Sustainable Development. Communities can use these ordinances to make the best choices for the long-term. They are encouraged to adapt them to their own special circumstances as part of a

citizen-based community planning process.

The package of model ordinances is a first step. A second edition will follow once the ideas have been tested by communities that are ready to apply the concepts of sustainable development.
---
Green Design & Building Resource Guide Online
The newest edition of the Sustainable Design Resource Guide is now online. It was developed jointly by the American Institute of Architects Denver Chapter Committee on the Environment and the Colorado Chapter of Architects, Designers, and Planners for Social Responsibility.
It includes an introduction describing how environmental building principles can be implemented as well as summaries of sustainable design concepts and useful checklists.
The Guide is organized into sections paralleling the sixteen divisions of the Construction Specifications Institute. Each section of the Guide is prefaced by an introduction that outlines specific concerns related to the products and systems in that section. This is followed by product listings and information designed to help purchase or specify sustainable building products.
To further aid in sustainable design and building, there is an additional resources section including extensive lists of organizations, publications and computer software.
To access the Guide online, visit http://www.aiacolorado.org/SDRG/index.html.
.