Visit The Hunger Site Every Day
"Every 3.6 seconds, someone dies of hunger. Three-quarters of those deaths are children under 5." So begins The Hunger Site, a creative way your online clicks can directly help feed the world's hungry.
When you click on the site's "Donate Free Food" button, you visit a page of sponsor ads. Each sponsor on that page contributes 1/4 cup of rice, wheat, maize or other staple food to help feed the hungry. The site has recently been generating sponsor donations of more than 1 millions cups of food daily. One hundred percent of what sponsors pay goes directly to the United Nations World Food Program.
The site allows an individual visitor to click to donate food once per day. Click on it every day for a year, and the result will be nearly 1000 cups of food donated to the hungry. So bookmark this site and visit daily. Visit The Hunger Site now.
---
Preservation Pilot Grants Available
The Transportation and Community and System Preservation Pilot program is a comprehensive initiative of research and grants to investigate the relationships between transportation and community and system preservation and private sector-based initiatives. A focus on reduction of greenhouse gas emissions is part of the program.
States, local governments, and metropolitan planning organizations are eligible for discretionary grants to plan and implement strategies that improve the efficiency of the transportation system, reduce environmental impacts of transportation, reduce the need for costly future public infrastructure investments, ensure efficient access to jobs, services, and centers of trade, and examine private sector development patterns and investments that support these goals. About $25 million is available. Proposals are due January 31, 2000.
For more information, visit http://tcsp-fhwa.volpe.dot.gov/index.html.
---
PVWatts: Photovoltaic Performance Calculator
PVWatts calculates electrical energy produced by a grid-connected photovoltaic (PV) system. PVWatts can be used for locations within the United States. Researchers at the National Renewable Energy Laboratory developed PVWatts to permit non-experts to quickly obtain performance estimates for grid-connected PV systems.
In a grid-connected PV system, PV modules, wired together to form a PV array, pass DC electricity through an inverter to convert it into AC power. If the PV system AC power is greater than the owner's needs, the inverter sends the surplus to the utility grid for use by others. The utility provides AC power to the owner at night and during times when the owner's requirements exceed the capability of the PV system.
---
The EPA is requesting proposals to provide pollution prevention information to state and local governments' technical assistance providers. Approximately $1 million is available, and applications are due April 10th. Maximum funding is $150,000, and a 50 percent match is required. For further information, visit http://www.epa.gov/p2/p2rx.htm.
---
Biomass Energy Funding Available
The Western Regional Biomass Energy Program is soliciting proposals (due January 28th) for bioenergy projects that encourage the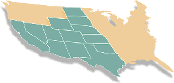 development and use of biomass energy sources. Municipal solid waste is one significant source of biomass for energy projects.
Thirteen states may participate, including Arizona, California, Colorado, Kansas, Nebraska, Nevada, New Mexico, North Dakota, Oklahoma, South Dakota, Texas, Utah, and Wyoming. For more information, visit http://www.westbioenergy.org/rfpc2000.htm.
---
Cash Rebates For Renewables In California
The California Energy Commission is offering cash rebates on eligible renewable energy electric-generating systems. You can get a rebate of up to $3,000 per kilowatt, or 50 percent off your system purchase price (whichever is less). These rebates are designed to make it affordable to generate your own electricity using renewable systems. Eligible systems include photovoltaics, small wind turbines, fuel cells, and solar thermal systems. For more information, visit http://www.energy.ca.gov/greengrid/index.html.
---
EPA's Brownfields Assessment Demonstration Pilot grant proposals are due February 16, 2000. Pilot projects are intended to encourage States, communities, and other stakeholders in economic redevelopment to work together to prevent, assess, safely cleanup, and promote the sustainable reuse of brownfields. EPA expects to select up to 50 additional national assessment pilots by April 2000.
These brownfields assessment pilots (each funded up to $200,000 over two years) test cleanup and redevelopment planning models, direct special efforts toward removing regulatory barriers without sacrificing environmental protection, and facilitate coordinated environmental cleanup and redevelopment efforts.
For more information, visit http://www.epa.gov/brownfields/applicat.htm.
---
Greenways Grants For Minnesota
Matching grants of up to $50,000 are available to local units of government in the seven-county Twin Cities (Minnesota) metro region for activities such as:
• Baseline comprehensive natural resource inventories.

• Development of comprehensive greenway and natural area plans that protect, connect, or restore regionally and/or locally valued natural habitats.

• Additional survey or planning work to complete or revise existing natural resource plans.

• Community workshops to identify and prioritize locally and regionally important natural resources.

• Development of management plans for high quality natural areas.
Proposals due January 28, 2000.
For more information, click here.
---
Funding for Projects Linking Bicycles & Transit
A booklet from the Federal Transit Administration (FTA), entitled Bicycles & Transit: A Partnership That Works, summarizes FTA programs and funding sources for tying bicycle and transit travel together. The booklet describes several innovative local efforts and provides funding details and contact information. A copy of the brochure in PDF format is available at http://www.fta.dot.gov/library/policy/bikes.pd