---
Resource Notes:
National Charrette Institute Launched
New York Energy Incentives Offered
Pennsylvania Alternative Fuels Incentive Grants
Benefit Valuation Proposals Invited
Solar Energy & Distributed Generation Grants

National Charrette Institute Launched
The National Charrette Institute (NCI), a new non-profit organization, helps people create healthy communities through research and by teaching the art and science of the Charrette. NCI will also facilitate public Charrettes, multi-day, multi-disciplinary public planning events, for those with limited financial resources. The founders of NCI, Bill Lennertz and Steve Coyle, and Board Members Elizabeth Plater-Zyberk, Victor Dover, Laurie Volk, Judy Corbett and Bill Southworth, are skilled and experienced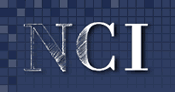 practitioners of the Charrette and other facilitative processes.
In an environment of increasing challenge and complexity for public and private planning initiatives, Charrettes have become a key resource in the policy-maker, planner and designer toolbox. NCI offers the first rigorous training program in the process, from planning and managing to facilitating a Charrette.
NCI is offering three Charrette trainings targeted at architects, urban designers, public and private land and transportation planners, developers, real estate professionals and citizen activists. Programs include a two-day and a four and one-half day course as well as a special one-on-one training.
Training programs will be provided in several metropolitan areas across the country for the travel convenience of attendees. Financial scholarships will be available, and leaders in New Urbanism, conflict resolution and other public involvement specialties will be invited to collaborate.
For more information, e-mail aarin@charretteinstitute.org or visit http://www.charretteinstitute.org.
---
New York Energy Incentives Offered
The New York State Energy Research and Development Authority has $28 million available to conduct technical assessments of energy-efficiency measures in building designs and to offset up to 80 percent of the incremental capital cost to purchase and install energy-efficient equipment. Applicants may choose among pre-qualified equipment, custom measures, or whole building capital cost incentives. Applicants may also be eligible for technical assistance to install building-integrated photovoltaic, advanced solar and daylighting technologies and to evaluate green building opportunities.
Eligible applicants are New York State electricity distribution customers of Central Hudson Gas & Electric Corp., Consolidated Edison Company of New York, Inc., New York State Electric & Gas Corporation, Niagara Mohawk Power Corporation, Orange and Rockland Utilities, Inc. and Rochester Gas & Electric Corporation.
Applications will be accepted on a first-come, first-served basis until December 31, 2003 or until funds are fully committed, whichever comes first. For more information, visit http://www.nyserda.org/593pon.html.
---
Pennsylvania Alternative Fuels Incentive Grants
Pennsylvania Alternative Fuels Incentive Grants are available for schools and vocational school districts, municipal authorities, counties, cities, boroughs, incorporated towns, townships, county institution districts, corporations, partnerships and nonprofit entities. Eligible alternative motor fuels and fuel systems include compressed natural gas, liquefied natural gas, liquid propane gas, ethanol, methanol, hydrogen, hythane, electricity, coal-derived liquid fuels, and fuels

derived from biological materials.
The program's purpose is to reduce the state's dependence on imported oil, improve environmental quality, and foster economic development. Grants will pay 20 percent of eligible project costs. For more information, click here.

---
The Eastman Kodak American Greenways Awards, a partnership project of Kodak, The Conservation Fund, and the National Geographic Society, provides small grants to stimulate the planning and design of greenways in communities throughout America.
Grants may be used for mapping, ecological assessments, surveying, design, conferences, brochures, interpretative displays, audio-visual productions, public opinion surveys, consultants, incorporating land trusts, or small scale facility improvement projects. Awards will primarily go to local, regional, or statewide nonprofit organizations. Although public agencies may also apply, community organizations will receive preference. The maximum grant is $2,500. However, most grants range from $500 to $1,000.
Applications may be submitted from March 1 to June 1 each year. Announcement of awards will be made in early fall. For more information, visit http://www.conservationfund.org/?article=2106.

---
Benefit Valuation Proposals Invited
The National Center for Environmental Research is inviting research proposals that will contribute to the development of practical, credible approaches for estimating the benefits and costs of environmental policies and improving decision making about

environmental issues. The specific research areas focus on ecosystem valuation, research linking individual environmental values with group or community valuation of environmental amenities, and the role of environmental information in making decisions. Proposals must be received by May 15, 2002. For more information, visit http://es.epa.gov/ncer/rfa/02dmvep.html.

---
Communities that are beginning to implement smart growth principles often find that customary financing mechanisms don't cover the range of smart growth activities. EPA has developed a guide of funding resources to assist local and state governments, communities, and non-governmental organizations that are addressing the varied aspects of smart growth. All the resources listed in the guide are national in scope, i.e., applicants from across the United States are eligible to apply. To use the guide, visit http://www.epa.gov/smartgrowth/funding.htm.
---
Solar Energy & Distributed Generation Grants
California residents who are purchasers, sellers, owner-builders, or owner-developers of solar energy or distributed generation systems may apply for funding under the Solar Energy and Distributed Generation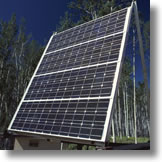 Grant Program. Grants may be awarded of up to $750 for eligible solar energy systems and up to $2,000 (or 10 percent of the total system cost, whichever is less) for eligible distributed generation systems. Applications will be processed and funding awarded on a first-come, first-served basis. Applications may be submitted to the California Energy Commission through June 28, 2002, or until funds are exhausted, whichever comes first. For more details, click here.

---
The U.S. Department of Energy sponsors an innovative, cost-sharing program to promote energy efficiency, clean production, and economic competitiveness in industry. The grant program, National Industrial Competitiveness through Energy, Environment, and Economics (NICE3), provides funding to state and industry partnerships (large and small business) for projects that develop and demonstrate advances in energy efficiency and clean production technologies.
Industry applicants must submit project proposals through a state energy, pollution prevention, or business development office. State and Industry partnerships are eligible to receive a one-time grant of up to $525,000. The industrial partner may receive a maximum of $500,000 in federal funding. Non-federal cost share must be at least 50 percent of the total cost of the project. Proposals must be received by June 30, 2002. For more information, visit http://www.oit.doe.gov/nice3.