As EcoIQ Magazine enters its fourth year of online publication, we will pause to look back at some of the more significant and interesting Resources Notes of the last twelve issues…
---
Investing for Sustainable Jobs
The Sustainable Jobs Fund (SJF) is a community development venture capital investment firm working to create quality jobs in recycling, remanufacturing, environmental and other

sectors in economically distressed communities in the Eastern United States.
The Fund plans to invest $15 million (provided by financial institutions, foundations, and other community development investors) to create 1,500 jobs for former welfare recipients and low-income individuals. In addition to employment opportunities, the investments are intended to promote both neighborhood revitalization and environmental sustainability. For more information, visit http://www.sjfund.com.
---
Smart Growth Funders' Network Launched
The Funders' Network for Smart Growth and Livable Communities informs and strengthens philanthropic funders' individual and collective abilities to support and connect organizations working to improve quality of life, create better economies, build livable communities, and protect and preserve natural resources.
It is designed to be an active resource and focal point for foundations, nonprofit organizations and other partners working together to create opportunities by positively impacting the environmental, social, and economic issues exacerbated by suburban sprawl and urban disinvestment.
To check out the Smart Growth Funders' Network, visit http://www.fundersnetwork.org.
---
Energy-Efficient Mortgage Info
"There is an emerging market force towards energy efficient homes," according to the Residential

Energy Services Network (RESNET). "From Florida to Alaska, mortgage lenders are increasingly using energy mortgages to make homes more affordable and poising their companies to capture this new market trend."
An energy-efficient mortgage credits a home's energy efficiency when a home loan is made. There are two types:
For energy efficiency improvements in existing homes. This type finances energy upgrades of existing homes using the mortgage loan (based upon projected monthly energy savings).
.
For energy efficiency in new homes. This type uses the energy savings from a new energy efficient home to increase the home buying power of consumers (and capitalizes the energy savings in the appraisal).
The RESNET Lender's Corner includes information on energy mortgage products offered by FHA, VA, Freddie Mac, and Fannie Mae. It summarizes each product and provides examples and underwriting guidelines.
Visit the RESNET Lender's Corner here.
---
Financing Programs Promoting Sustainability
The Department of Energy's Center of Excellence for Sustainable Development is offering a new web site which brings together a wide range of resources related to financing sustainable development efforts.
The new financing site describes grant programs and information, taxes and fees, voluntary programs, bonds, and loans. The remaining subsections provide links to resources for financing projects in the primary focal areas of community sustainability.
To visit this new site, click here.
---
Pennsylvania Is "Growing Greener"
The new Growing Greener Program signed into law by Pennsylvania Gov. Tom Ridge will invest nearly $650 million over the next five years to preserve farmland and protect open space, eliminate the maintenance backlog in State Parks, clean up abandoned

mines and restore watersheds, and provide new and upgraded water and sewer systems.
Under the Environmental Stewardship & Watershed Protection Act, state agencies are offering grants for technical assistance, watershed protection, open space, wastewater, drinking water, stormwater management, and farmland preservation. For more details, visit http://www.dep.state.pa.us/growgreen.
---
Recycling Market Development & Solid Waste Grants
EPA Region 10 is requesting proposals for Product Stewardship, Extended Product Responsibility (EPR), Recycling Market Development and Solid Waste grants. Grants will range from $5,000 to $20,000. Criteria for proposals include:
Industry/business/non-profit/government involvement.
.
Clear demonstration of coordination between agencies, organizations and businesses.
.
Measurable results that have a clear connection to environmental improvement or risk reduction.
.
Leveraged resources and engagement of stakeholders.
.
Replicability.
Proposals are being accepted on an ongoing basis. For more information, contact Viccy Salazar at 206-553-1060 or by e-mail salazar.viccy@epa.gov.
---
Protecting "Aquatic Ribbons Of Life"

Wisconsin possesses more than 44,000 miles of rivers and streams meandering through varying terrain. The state's watersheds reflect a variety of landscapes, communities, and histories. These rivers, streams, and watersheds are a valuable natural resource, historically vital

to the state's commerce, industry, tourism, and quality of life.

The Wisconsin Bureau of Fisheries Management and Habitat Protection administers a River Planning and Protection grant program to help safeguard these resources from overuse and development. River Planning Grants up to $10,000 are offered, as are River Management Grants up to $50,000. Local governments or nonprofit groups may apply. For more information, click here.
---
Brownfield Redevelopment Loans & Grants
The Environmental Remediation Revolving Loan Fund has committed $10 million to help Indiana communities redevelop brownfields statewide. Forty percent of the money is slated for communities with populations greater than 35,000. Sixty percent will go to smaller communities.
The funds, available as grants and low-interest loans, helps reduce cost barriers to identification, assessment, remediation, demolition and other brownfields reuse requirements.
Communities can apply for financial assistance through the Indiana Development Finance Authority. IDFA accepts loan applications the third Friday of each month. For more information, click here.
---
Incentives for Zero Emission Vehicles
California's Zero-Emission Vehicle Incentive Program will provide grants for individual consumers and government agencies purchasing or leasing a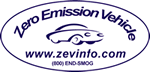 new Zero Emission Vehicle between October 1,2000, and December 31, 2002. In addition, there are various federal tax and other incentives that can be taken at the same time. Several utilities are offering incentives, and other agencies are offering funding for related support facilities. For a good overview of available incentives with links to the many individual agencies for more details, visit the California Air Resources Board website here or call 1-800-END-SMOG.
---
Insights For Difficult Decisions
The Federal Highway Administration's Transportation Environmental Research Program (TERP) is funding research seeking to better understand the relationships between transportation and a broad range of environmental issues. Proposals should be in the range of $20,000 to $50,000, and may address transportation issues in relation to air quality, community, social, and environmental impacts, housing, noise, global climate change, environmental justice, water quality, wetlands, ecosystem/watershed planning, and hazardous materials.
The goal of TERP is to "provide insight on the difficult policy decisions that FHWA will undertake in the future." For more information, visit http://www.fhwa.dot.gov/terp. For specific details on research options, click here.
---
Loans for Energy Saving Projects
The California Energy Commission's Energy Efficiency Financing Program provides loans for

schools, hospitals, cities, counties, and special districts for feasibility studies and the installation of energy-efficiency measures. With an attractive interest rate of 5.4 percent, these loans can help local agencies respond to soaring energy prices in California. For more information, visit the Commission's Energy Efficiency Financing Program website.
---
Water Protection and Conservation Grants
The Turner Foundation offers grants for protecting "rivers, lakes, wetlands, aquifers, oceans, and other water systems from contamination, degradation, and other abuses."
Grant award priorities include:
To strengthen the advocacy, outreach and technical capabilities of organizations addressing the protection of water systems.
.
To stop the further degradation of water-dependent habitats from new dams, diversions and other large infrastructure projects.
.
To reduce wasteful water use via conservation.
.
To promote allocation of water specifically for environmental purposes, including habitat restoration and fish and wildlife protection.
.
To support efforts to improve public policies affecting water protection, including initiatives to secure pollution prevention and habitat protection.
.
To reduce pesticide use.
.
To strengthen the advocacy, outreach and technical capabilities of organizations addressing the disproportionate use and locating of toxic materials in poor and rural areas.
The geographic focus of this program is the states of New Mexico, Montana, Colorado, Nebraska, North and South Carolina, Georgia, and Florida, though consideration is given to some national and international programs as well. For more details and application forms, click here.