Grants from the Energy Foundation
The Energy Foundation, a partnership of major foundations supporting sustainable energy, awards grants to promote energy efficiency and renewable energy in the following areas: utilities, buildings, transportation, renewable energy and integrated issues.
The Foundation's website also contains a very interesting and useful page on the California Energy Crisis - what went wrong, and the fastest, cheapest and cleanest answers to the problem. According

to the Foundation: "In the heat of the California energy crisis, with rolling blackouts, soaring electricity bills and cries of the 'colossal failure of deregulation,' an important part of the story has been largely overlooked. There are numerous causes of this crisis, but California wouldn't be in this mess had we continued our international leadership in energy efficiency and renewable energy begun in the early 1990s. Energy efficiency and renewable energy are the fastest, cleanest, and cheapest way out of the California energy crisis." For the rest of the story, click here.

---
Beyond the Horizon: Predicting Future Environmental Problems
The question often arises whether it is possible to predict or detect potential environmental problems before they occur so that preventive or remedial actions can be started before the issue becomes serious. Early awareness of an environmental problem should result in the ability to cope with a less serious problem, one easier and cheaper to handle.
Toward this end, the Environmental Protection Agency funds research to anticipate and analyze future environmental issues over the next 25 to 100 years. The objective is to support innovative and possibly high-risk research that may help define and understand significant emerging environmental problems. Novel approaches that can lead to significant breakthroughs are encouraged.
Areas of interest include but are not limited to studies of socio-economic causes and consequences of future environmental change. Due dates vary by topic area, ranging from June 18, 2001 to July 11, 2001. For more information, click here.

---
Grants To Strengthen Conservation Organizations
The River Network's 2001 Partner Grants will be given to assist conservation groups who are members of the Network

in building memberships and volunteer bases. Grants will support direct mail campaigns, meetings, canvasses, and other recruiting methods.
The River Network is a national organization that supports grassroots river and watershed conservation efforts. Grants will range from $500 to $3,000. Membership is $100/year and includes various benefits in addition to the ability to apply for grants. Applications due June 29, 2001. For details, visit their website or call Kathy Luscher at 800-423-6747 ext. 16.

---
Water Protection and Conservation Grants
The Turner Foundation offers grants for protecting "rivers, lakes, wetlands, aquifers, oceans, and other water systems from contamination, degradation, and other abuses."
Grant award priorities include:
To strengthen the advocacy, outreach and technical capabilities of organizations addressing the protection of water systems.
.
To stop the further degradation of water-dependent habitats from new dams, diversions and other large infrastructure projects.
.
To reduce wasteful water use via conservation.
.
To promote allocation of water specifically for environmental purposes, including habitat restoration and fish and wildlife protection.
.
To support efforts to improve public policies affecting water protection, including initiatives to secure pollution prevention and habitat protection.
.
To reduce pesticide use.
.
To strengthen the advocacy, outreach and technical capabilities of organizations addressing the disproportionate use and locating of toxic materials in poor and rural areas.
The geographic focus of this program is the states of New Mexico, Montana, Colorado, Nebraska, North and South Carolina, Georgia, and Florida, though consideration is given to some national and international programs as well. For more details and application forms, click here.

---
Loans for Energy Saving Projects
The California Energy Commission's Energy Efficiency Financing Program provides loans for

schools, hospitals, cities, counties, and special districts for feasibility studies and the installation of energy-efficiency measures. With an attractive interest rate of 5.4 percent, these loans can help local agencies respond to soaring energy prices in California. For more information, visit the Commission's Energy Efficiency Financing Program website.
---
Oregon Offers Livability Incentive Funding
The Community Incentive Fund is one part of the "Oregon Livability Initiative." The initiative provides local communities and state agencies with more and better tools to meet the livability challenges of the 21st century. Resources that are available through the Livability Initiative are designed to help local communities meet four main goals:
Create more jobs in distressed communities that want economic growth.
.
Increase the supply of affordable housing near jobs and transportation.
.
Reduce sprawling development patterns.
.
Revitalize urban centers, downtowns, and main streets.
The Community Incentive Fund will provide gap financing for development projects that help local communities meet one or more of these four objectives. The development of public improvements and real estate projects that further these livability objectives is often more costly and time consuming to local communities and to private sector development interests. The purpose, therefore, of the Community Incentive Fund is to provide a financial incentive that makes a worthy project feasible. For more details and funding applications, click here.
---
Air Quality & Global Warming Grants
The Kirsch Foundation considers environmental issues - such as air quality and global warming - of singular importance since these concerns affect everyone.
The Foundation gives strong preference to funding nonprofit environmental organizations that have a substantial presence in California and/or address issues that particularly affect California and its residents. It is most interested in funding efforts that:
Reduce pollution from mobile sources.
.
Support the development and use of alternative, clean fuel technologies.
.
Eliminate industrial and consumer dependence on diesel fuel.
.
Reduce global warming impacts upon the planet.
Nonprofits with proven track records of effectiveness in their planned activities, particularly those proposing collaborative projects or partnerships with businesses and/or government entities to address major long-term problems, may be eligible for grants ranging between $10,000 and $25,000. Upcoming deadlines are June 29 and September 28, 2001. For more information, click here.
---
Incentives for Zero Emission Vehicles
California's Zero-Emission Vehicle Incentive Program will provide grants for individual consumers and government agencies purchasing or leasing a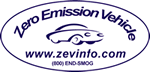 new Zero Emission Vehicle between October 1,2000, and December 31, 2002. In addition, there are various federal tax and other incentives that can be taken at the same time. Several utilities are offering incentives, and other agencies are offering funding for related support facilities. For a good overview of available incentives with links to the many individual agencies for more details, visit the California Air Resources Board website here or call 1-800-END-SMOG.
---
Renewable Energy Loans in Idaho
The Idaho Department of Water Resources is providing low interest loans to finance the development of energy conservation or energy generation projects that utilize renewable energy resources. Renewable energy resources include solar energy, wind power, geothermal, hydropower and biomass energy resources. The program provides residential loans from $1,000 to $10,000, and commercial loans from $1,000 to $100,000. In the other sectors there is no minimum and loans may go up to a maximum of $100,000.
Projects must be conducted within the state of Idaho and should utilize existing, reliable technologies. For existing homes or businesses, the savings from reduced usage or conventional fuel must be sufficient to pay for the project's installation cost (e.g. simple payback of 10 years or less). For new projects, use of a renewable energy resource must be the least cost alternative. Renewable energy projects that are intended to sell the energy generated or the commodity produced are not eligible. For more details, visit the Idaho DWR Energy Division website here.
---
Sustainable Communities Funding
The Irvine Foundation's Sustainable Communities Program encourages the mutually supportive linkage of economic development, social and economic opportunity, and quality of life, including environmental quality, in California. The Foundation seeks to encourage new styles of entrepreneurial collaborative leadership, new organizational forms, usually involving public, private, and community sector partnerships, and new modes of assessing community progress and addressing community problems. For more details, visit the Foundation's Sustainable Communities Program website.

---
Virginia Endowment Funds Waterway Stewardship
The Virginia Mini-Grant Program supports community-based efforts to strengthen environmental education and to promote stewardship of Virginia's waterways. These are intended to be one-time, start-up grants, and preference is given to modest local projects. Public and private schools (K-12) and nongovernmental, nonprofit community organizations in Virginia are eligible to apply for one-year awards up to $5,000. For more details, click here.