The News Briefs section of EcoIQ Magazine is underwritten by Gryphon Communications. To find out more about Gryphon Communications...
---
Milestone Reached for Corporate Sustainability Reporting
The Global Reporting Initiative (GRI), an international sustainability reporting institution, was formally inaugurated at the United Nations on April 4th. The Coalition for Environmentally Responsible Economies (CERES) and the United Nations Environment Programme (UNEP)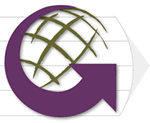 have been working since 1997 toward establishing the GRI as a permanent, independent global agency.
GRI's mandate is to elevate sustainability reporting on environmental and social performance to a level equivalent to financial reporting. The GRI Sustainability Reporting Guidelines have already been used by more than 110 pioneering companies worldwide - including BASF, Danone, Electrolux, Ford, KLM, NEC, Nike, Nokia, Shell, and South African Breweries.
"Corporate disclosure, transparency and reporting will be important stories in 2002," said CERES Executive Director and GRI Board member Robert Kinloch Massie. "But it's not only because of Enron. The GRI marks the dawn of a new era of corporate transparency. By providing standardized disclosure guidelines for reporting on economic, environmental and social performance, GRI greatly improves the prospects for aligning business interests with societal interests."
For more information, visit the Global Reporting Initiative website at http://www.globalreporting.org.
---
The Toronto Atmospheric Fund and the Clean Air Partnership will host a North American Urban Heat Island Summit from May 1 through 4 in Toronto. Support for the Summit is being provided by the Government of Canada Climate Change Action Fund (CCAF), Health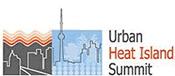 Canada and the U.S. Environmental Protection Agency (U.S.EPA).
The Summit will bring together leading researchers, municipal leaders and practitioners from across Canada and the United States to discuss trends and challenges, best practices and the latest science on heat island adaptation and mitigation measures.
For more information on the Summit, click here. For more information on heat island adaptation and mitigation measures, visit the Cool Toronto Project or the EPA's Heat Island Reduction Initiative.

---
International Battery Recycling Congress
Collection and recycling programs for spent batteries are all too often ineffective, and the result is the dispersal into the environment of significant quantities of toxic mercury, cadmium, and other materials.
The International Battery Recycling Congress, to be held in Vienna, Austria from July 3 through 5, will be an opportunity for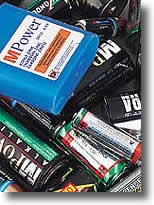 decision-makers and experts to compare their experiences, assess the effectiveness ofcurrent approaches, and search for better solutions.
Other topics for discussion at the Congress will include financing issues, rules for battery production, producer liabilities, best practices, technology trends, lifecycle engineering, and design for recycling.Tours accompanying the Congress will allow participants to visit the household waste incineration and energy generation plant in the "Spittelau," the special waste treatment facilities in the "Simmeringer Haide," and the battery recycling plant of Chemtec.
All papers will be presented in English. For information and bookings, contact the Congress organizer, the Swiss based ICM AG, at +41 56 664 72 50, send an e-mail to info@icm.ch, or visit http://www.icm.ch.
---
Americans Say Helping Environment Creates Jobs
Americans believe stronger environmental protections lead to economic growth and new jobs, according to a poll conducted by Lake, Snell, Perry and Associates, Inc. for The Sierra Club.
"Americans see environmental protection and economic growth as two sides of the same coin," said Debbie Sease, the Sierra Club's legislative director. "When we improve fuel economy standards, we'll create high-tech and manufacturing jobs building cars and SUVs that don't guzzle gas…. Automakers may claim gas mileage hurts our economy, but Americans know better. When we guzzle gas, we only help OPEC economies."
To review a summary of the poll results, click here.

---
Growth Management Helps, Not Hurts, Affordability
"Sound growth management policies provide more affordable housing than traditional land use policies," concludes a study by The Brookings Institution Center on Urban and Metropolitan Policy. The conclusion of a comprehensive review of academic literature on the link between growth management and housing affordability conducted by the Center, the finding counters critics who have voiced fears that smart growth, sustainable development, and similar sound growth management concepts could be adversely affecting housing affordability.
To read the full report - The Link Between Growth Management and Housing Affordability: The Academic Evidence - by researchers Arthur C. Nelson, Rolf Pendall, Casey J. Dawkins, and Gerrit J. Knaap, click here.

---
New Greenways Plan Proposed for Kansas City Region
The Trust for Public Land has developed a comprehensive report that outlines a full array of funding options - local, state, federal and private - that will be necessary to fund a proposed 1000-mile interconnected system of public and private open spaces, greenways and trails designed to link seven counties in the Kansas City metropolitan area.
The system, called MetroGreen, has been developed in an effort led by The Mid-America Regional Council, an association of city and county governments that serves as the metropolitan planning organization for the region.
The action plan for the development of MetroGreen details the benefits of the system, documents community support, and makes recommendations for the system, including plans for governance and financing. MetroGreen is based on linear corridors of land found along streams, roadways and in abandoned rail corridors. The plan helps to promote auto-alternative travel, enhances the environment, and connects communities.
To review the MetroGreen action plan, click here.

---
Sustainable Dallas: From The Business Community
Environmental awareness is being integrated into core business practices, systems and strategies. The Sustainable Dallas 2002 Conference will take place on May 10 and 11 and present profitable and responsible solutions from the business community. The conference will showcase realistic business

solutions that protect natural resources and environment.
Sustainable Dallas 2002 will bring together representatives from business, government, education, and the nonprofit sector to engage in dialog about how organizations can become more effective stewards of Dallas' environment and natural resources while gaining profitable advantages and enhancing customer loyalty.
To find out more, visit http://www.sustainabledallas.org.

---
State of the Planet: Science and Sustainability
On May 13 and 14 at Columbia University in New York, a major conference will bring together leading international scientists, policy analysts, and decision-makers to debate the "Science of Sustainability" at the State of the Planet 2002 conference. In the words of the conference organizers:
"In the last part of the 20th century, significant advances were achieved in fields such as climate forecasting, biotechnology, water management, global carbon cycling, and ecosystem dynamics that have had profound relevance in the lives of many of the world's peoples.

"Yet, with August's World Summit on Sustainable Development in Johannesburg approaching, we are once again reminded that these scientific advances have not significantly improved living conditions in the developing world. Debate about the need for sustainability initiatives in our lifetime and the role that science can and will play in these efforts continues to grow."
Columbia University, in collaboration with The London School of Economics, Harvard University and UNESCO, will convene the State of the Planet Conference. Participants will focus on three pressing issues: Urban Sustainability, Conservation of Biological Resources, and Global Food Security.
For more information, visit the conference website at http://www.earthinstitute.columbia.edu/sop2002.
---
The 2002 Future Car Congress will showcase the latest developments in automotive technologies that have the potential to reduce the world's energy dependence, reduce vehicle emissions, and encourage government/industry collaboration. It will take place in Arlington, Virginia from June 3 through 5 and is being presented by the U.S. Department of Energy (DOE) and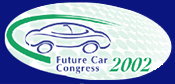 the U.S. Council for Automotive Research (USCAR).
Featuring panel discussions with industry and government leaders, technical sessions, a student competition, and an exhibition, this conference will provide attendees with a forum to validate current and future directions of research and development and address issues related to their environmental impact. For more details, visit http://www.futurecarcongress.org.

---
Aligning Environmental, Economic and Social Objectives
The 2002 Business and Sustainability Conference will be held on June 26 and 27 in New York and will focus on the theme of "Getting There from Here: Aligning Environmental, Economic and Social Objectives with Corporate Strategy." It is presented by the World Business Council for Sustainable Development and The Conference Board's Townley Global Management Center for Environment, Health & Safety.
Topics addressed at the conference will include:
Business Perspectives on Sustainability - Drivers, Constraints and the Rationale to Commit
Environmental Management and Corporate Social Responsibility
Managing the Sustainable Enterprise: Impact on the Bottom Line
Benchmarks of Sustainable Performance
What's Next for Sustainability after the Johannesburg Summit?
For more information, click here.

---
International Conference on Indoor Air Quality
Indoor climate is increasingly recognized as extremely important to the health and well-being of people. We spend most of our lives indoors where we are often exposed to higher levels of many air pollutants than outdoors.
The 9th International Conference on Indoor Air Quality and Climate will take place in Monterey, California from June 30 through July 5. Since 1978, this triennial international indoor air conference series has brought together people representing a wide range of disciplines, all working to understand and solve problems and identify opportunities associated with indoor environmental quality and climate.
For more details, visit http://www.indoorair2002.org.

---
Renewable Technologies for Sustainable Development
An international conference on New and Renewable Technologies for Sustainable Development will be held June 24 through 26 in Ponta Delgada, S. Miguel Island, Azores - Portugal.
"Renewable energy technologies are milestones for the improvement of the economic, social and environmental quality of our life," explain conference organizers. "Due to heavy reliance of modern civilization on intensive energy consumption, the accelerated development of renewable technologies will play a crucial role in the realization of this shared vision."
For more information, visit the conference website at http://www.lasef.ist.utl.pt/renewables2002.

---
The News Briefs section of EcoIQ Magazine is underwritten by Gryphon Communications. To find out more about Gryphon Communications...
---