The News Briefs section of EcoIQ Magazine is underwritten by Gryphon Communications. To find out more about Gryphon Communications...
---
Leading Investors Urge Sustainability Reporting
Thirty-nine leading financial investors, managing combined assets in excess of $140 billion, have urged the CEOs of the 500 largest US companies to undertake standardized sustainability reporting. Sustainability reporting, as defined by the Global Reporting Initiative (GRI), links the three aspects of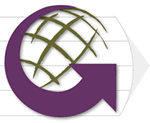 sustainable business practices - economic, social and environmental - in a standardized format reflective of financial reporting standards that have been common practice for decades.
The investors are seeking to expand a growing corporate trend of reporting on critical corporate social and environmental practices. Indeed, a recent study by the Institute for Environmental Management and consultants at KPMG found that more than 35 percent of the world's largest companies are already voluntarily releasing environmental reports. The Global Reporting Initiative, convened by the Coalition for Environmentally Responsible Economies and the United Nations Environmental Programme, has incorporated the active participation of hundreds of business, accountancy, environmental, human rights, and labor organizations from around the world in designing voluntary reporting practices.
Thirty leading international corporations, including AT&T, Bristol-Myers Squibb, British Airways, General Motors, Kirin Brewing, NEC, Nokia, and Shell have used GRI's Sustainability Reporting Guidelines. For more details, visit the Global Reporting Initiative website here.
---
Workshop on Pollution Prevention for Sustainable Cities
The Pacific Northwest Economic Region (PNWER), a leading regional organization promoting sustainable economic development in the Northwest United States and Western Canada, has announced a workshop on Pollution Prevention for Sustainable Cities, to be held in Seattle on May 9-12, 2001.
The workshop will cover a range of topics, including environmental management systems for cities, practical programs for residential, commercial and industrial pollution prevention, regulatory and market-based incentives, legal and policy structures that promote efficiency and waste prevention, and community relationships. It will address challenges of toxic chemical use, water and energy conservation, waste separation and recycling, and developing new businesses that use wastes as inputs. For more details, visit the workshop website at http://www.cleancities.net.

---
Wind Energy Can Help California
Wind energy can become a more significant contributor to electricity supply in the western U.S. and help ease the power shortage problems California is experiencing, according to Randall Swisher of the American Wind Energy Association (AWEA).
Wind plants in Wyoming and in Southern California have performed well during the most recent supply crisis in the Golden State. New projects will also come online during 2001 in

Washington, Oregon and Wyoming as well as California, bringing much-needed additional generating capacity to the region.
"Wind energy, especially in combination with natural gas-fired power, can help conserve fuel supplies, reduce price spikes, and diversify the electricity generating mix," says Swisher. "It's time to start putting the vast wind resources of the West to work."
Wind energy offers three major benefits for California's overburdened and increasingly costly electricity system:
Because wind energy's "fuel" is free, its price does not go up or down.
.
Adding more wind plants increases overall system reliability.
.
New high-tech wind projects can be online quickly.
For more details, visit The American Wind Energy Association website here.

---
Federal Recycled Content Purchases Soar
The White House Task Force on Waste Prevention and Recycling under the Clinton Administration succeeded in greatly increasing federal purchases of products with recycled content.
Federal agencies and government contractors now buy 54 different types of recycled content products daily, ranging from office supplies, to building materials, to re-refined oil and retread tires. Government purchases in 1997 for EPA-designated recycled content products exceeded $350 million. The most notable success for the program is in copier paper purchases. The General Services Administration and the Government Printing Office, the two largest suppliers of copier paper, reported that agencies increased their purchases of compliant recycled content paper from 12 percent to 98 percent.
The Task Force has promoted new and innovative procurement practices, such as "substitution policies," to increase Federal agencies' purchases of green products. Agencies request that the supplying agency automatically substitute recycled content, environmentally preferable or energy efficient products in place of any orders for non-recycled content or non-compliant products. Several of the agencies have begun to use this approach in filling orders for re-refined motor oil. The results are astonishing. In FY 2000, 87 percent of all purchases of motor oil from Defense Supply Center Richmond, one of Federal government's largest suppliers of motor oil, were re-refined oil. For more details, click here.

---
Deconstruction Constructive for Environment

Long a staple of the architectural world, salvaged building materials now can have an economical - and environmentally friendly -

alternative use as studs, trusses and other basic construction components, a new University of Florida study shows.

In fact, wood removed from older buildings could provide as much as a quarter of the lumber supply for the housing construction industry for the next 50 years, while putting a hefty dent in the amount of demolition waste that goes into landfills each year, according to the study. For more details, click here.

---
The world is now beginning to see clear signs of a chronic and systemic water crisis. "Business as usual" in water development and stormwater run-off will not work for the future. Rainwater harvesting as part of an integrated approach to water resources management is an important part of a sustainable water future. "Rainwater International 2001" will provide a global platform for an exchange of technologies and concepts. It will take place in Mannheim, Germany from September 10th through 14th, 2001. It will include the 10th International Conference on Rainwater Catchment Systems, the forum "Rainwater Harvesting in Practice," and an International Rainwater Fair with more than 100 exhibitors. For more information, visit the conference website at http://www.rainwaterconference.org.
---
Another Innovative Transit Alternative
Building on the vanpool model, a new and innovative "buspool" program is growing in and around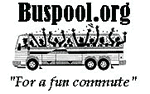 California's Silicon Valley. Drivers are commuters whomake $500 a month (plus a free commute) by driving. Riders have vanpool type service and save money on their commute while enjoying the convenience and comfort of a bus. For more details, visit the Buspool website.

---
Shea Homes of San Diego and AstroPower, Inc. have announced that they will work jointly to make solar power a standard feature in new Shea communities. The partnership will begin with the construction of 100 solar powered homes in San Diego this year.
"It's been a long-term goal of our industry in the U.S. to have solar electric home power systems become a standard feature in new home construction," said Howard Wenger of AstroPower. "That's what makes our partnership with Shea Homes so significant. Shea Homes has recognized the value of solar technology as a standard feature."
The San Diego division of Shea Homes will feature solar technology in their newest community, located in Scripps Highlands. Fifteen miles north of downtown San Diego, these new homes will incorporate the latest in solar power and energy efficiency technology. The homes in Scripps Highlands will be 40 percent more efficient than the strict California energy efficiency standards. For more details, click here.

---
The U.S. Environmental Protection Agency's report, Light-Duty Automotive Technology and Fuel Economy Trends 1975 Through 2000, summarizes key fuel economy and technology usage trends related to model year 1975 through 2000 light vehicles sold in the United States. The report finds that since 1988, average new light vehicle fuel economy has declined 1.9 miles per gallon - more than seven percent. The average fuel economy for model year 2000 vehicles is 24.0 mpg, as low as it has been any year since 1980. This is primarily due to the increase in light truck market share and to the tradeoff of fuel economy for increased vehicle weight and performance. For all of the disheartening details…

---
The News Briefs section of EcoIQ Magazine is underwritten by Gryphon Communications. To find out more about Gryphon Communications...
---