EcoIQ created EcoSpeakers.com to promote speakers for conferences, meetings, training programs, and community, business, and university speaker series. We represent more than 200 accomplished leaders, authors, and advocates with a track record of effectiveness and vision.
Our speakers have made tens of thousands of speeches and presentations all over the world. They have informed and inspired millions with messages of hope and direction for the creation of a sustainable future. They know that individuals can make a difference because they have made a difference. Their experiences and speaking subjects cover all aspects of environment and sustainability. Visit EcoSpeakers.com here.
EcoSpeakers Bookstore

The EcoSpeakers Bookstore offers the books of our speakers, including hundreds of enlightening and inspiring volumes and dozens of best sellers. You can show your support for EcoSpeakers and for the work of our speakers by purchasing their books here.

EcoSpeakers Video Center

EcoSpeakers.com Speaker Video Center provides links to hundreds of video programs by members of our speakers bureau. It includes videos of presentations, excerpts from documentaries, TV appearances and interviews, online interviews, and a range of other types of video programs. Visit here >>

EcoIQTV.com provides a portal to online educational and public affairs video programming covering all aspects of sustainability. It is useful for a wide range of purposes, from general interest to educational and training applications in schools and professional development programs. Visit here >>
EcoIQ.com also offers a collection of online videos here and a collection of online audio programs here.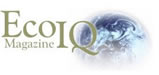 EcoIQ Magazine is an online journal focused on creating "a future that works" by promoting smart choices aligning economics and ecology. It includes features, opinion, news and events, resources and reviews. Many of our EcoSpeakers.com speakers have articles or book excerpts in EcoIQ Magazine, and many have additional articles in other EcoIQ collections presented here.

Our growing assortment of books covers a wide 
range of topics related to creating a more sustainable future. Many are used widely in classrooms 
and professional training programs. Browse our selection here >>

EcoIQ.com provides the EcoGateway Education & Training Directories. It includes sections for student and teaching resources, scholarships and funding, kids' sites and pages, online classes, and training resources. Visit here >>

Videos & Video Books. Videos enliven classes and meetings, driving home points better than words alone. Valuable for libraries and schools. Video books cover skills, equipment, and green-specialized issues. Browse our collection of videos here and books here. Links to hundreds of web pages with information useful to video producers are available here.
Comprehensive Site Home | EcoIQ Magazine | EcoGateway
About EcoIQ.com | Navigating EcoIQ.com | Cont@ct Us
EcoSpeakers.com | EcoSpeakers Bookstore | EcoIQTV.com
© Copyright 2003-2018 EcoIQ